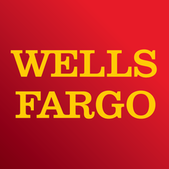 Community Giving
We know that our long-term success is directly linked to the success of our customers and the communities we serve. Through a combination of strategic relationships with local and national nonprofits, grants, volunteer activities, and other community investments, we're creating solutions that help strengthen the communities in which we operate and grow local economies around the world.
https://www.wellsfargo.com/about/corporate-responsibility
Hands on Banking
All the tools you need to help you become financially savvy.
The Hands on Banking® online learning center offers resources for anyone who wants to learn more about money management. Our financial articles can help you find answers to your questions, from budgeting tips to buying a home, to improving your credit. Our self-directed courses take you in depth to improve financial literacy at each stage of life. We also offer classroom resources for educators. Together, we'll help you and your family take charge of your financial future.
Wells Fargo History
In 1852, Henry Wells and William G. Fargo founded a banking and express company that has since become part of the American story.
The history of Wells Fargo is about more than our past. It is the story of service to customers and communities across the world. Our history has roots that continue today and set the foundation for tomorrow.
https://www.wellsfargohistory.com
Wells Fargo Stories
New in 2018: Higher wages and increasing our giving
CEO Tim Sloan announces an increase in Wells Fargo's minimum wage, expanded support for small businesses and homeowners, and increased philanthropic giving.
https://stories.wf.com/new-2018-higher-wages-increasing-giving
Continuing our commitment to creating stronger communities
Jon Campbell, head of Government and Community Relations for Wells Fargo, shares the company's progress toward its corporate social responsibility goals.
https://stories.wf.com/continuing-commitment-creating-stronger-communities